Soundwords was an Erasmus+ funded project involving 6 countries and nine institutions which took place between September 2017 – February 2020.
Its aims were to:
promote social inclusion
develop an artistic aesthetic approach via the vehicle of the Graphic Novel
enhance the literacy and artistic skills of students
provide easily used tools for teachers to download
We chose the vehicle of the Graphic Novel in all its creative forms (graphic story telling, children books, comics, multimedia approaches, illustration, cartoons) because:
It aids reading development, especially for reluctant readers
It supports development of self-expression and the creative extension of linguistic development.
It is an ideal vehicle for the development of universal human values.
Young people find the combination of pictures and words easier to understand, develop and utilize their visual literacy
Evidence shows that complex and difficult issues can be successfully transmitted via narrative and graphics
It has the potential to combine digital and analogue techniques
It utilises young people´s love of films, of comics, of artecraft forms and support: development of their creativity.
The Graphic Novel format has the potential to be a key learning tool for all the students of all ages and abilities throughout the European Union.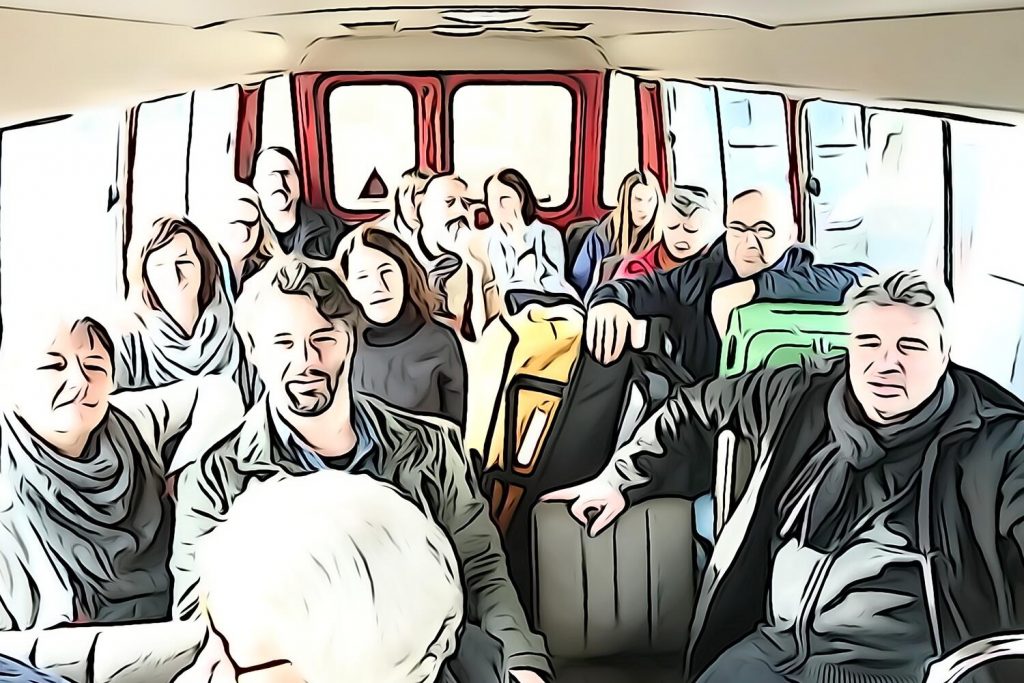 MICA
I am Mica and I am very honoured to introduce you to this site. This site is meant to guide you through various creative projects aimed at the development of 'graphic novels'. As an educator you can use it in a practical and student friendly way, while understanding the rationale behind the initial stages of the Erasmus+ project called 'SOUNDWORDS', that ultimately gave birth to this work.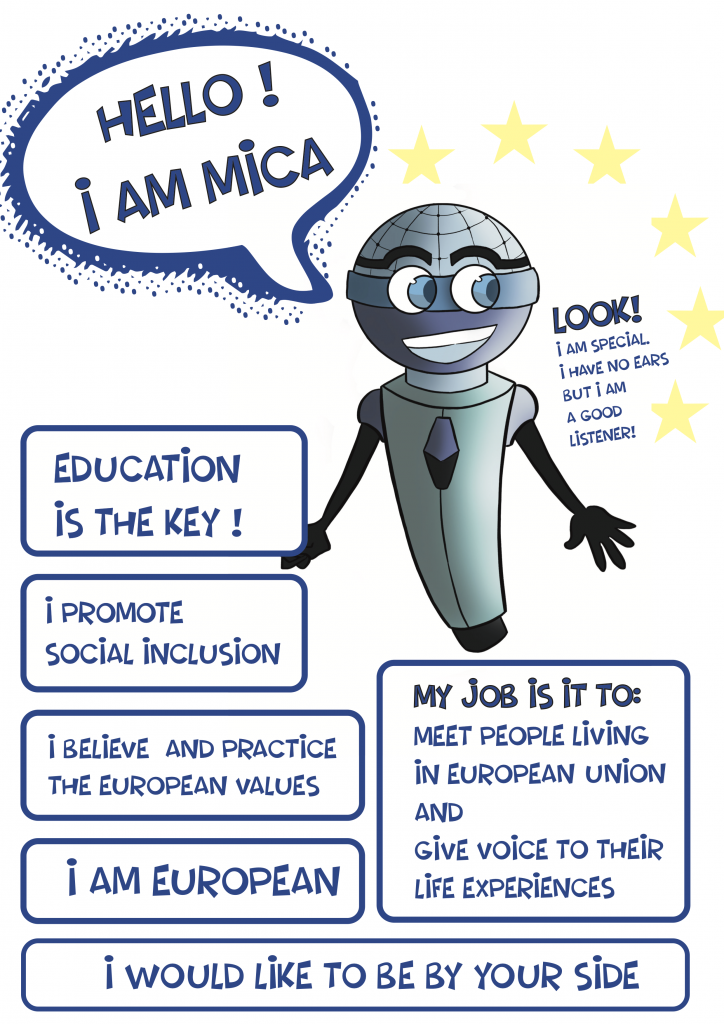 I have no wings, but I can fly to different European countries. I have no feet, but I can walk your students through different life experiences' that can help them understand European and universal values. I can also dive deep into their personal story and fish out for the beauty within them. I have no ears, but I can listen to what they wish to share with me. BUT I am a microphone, and I want to give voice to your students' feelings, their dreams, their worries and their questions. I want to be your creative partner in the development of 'graphic novels' aimed at seeing all people living within the European Union sharing a happy life.