The project Soundwords: Graphic Story Telling (Erasmus+; Strategic Partnerships for school education; 2017-1-AT01-KA201-035032) concentrated on the promotion of social inclusion in the educational environment, via an innovative artistic-aesthetic approach. The project aimed to integrate pupils from minorities and vulnerable groups in school, and other educational establishments.
The project was made up of nine institutions from six different countries. The Vienna Board of Education (Austria) took on the role of the Applicant Organisation, and two universities, five schools and one educational institution were participating in the project.
The Erasmus+ project wanted to test a new, pluralistic linguistic concept of an approach for social inclusion, on the example of educational innovation. This approach was the preparation for a comprehensive representation of "Europe in an educational context", through its implementation as a "graphic novel". The focus is on the activation of cultural and creative educational approaches, whose transnational mobilisation, and the distribution of access in the European Union, and reaching the target group, with a particular focus on people with disadvantages, and underrepresented groups regarding their social, plural potential.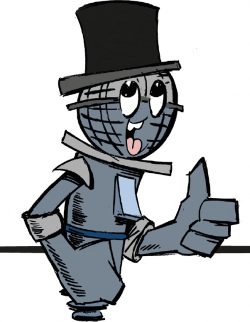 The output of the project is on the one hand a guideline – the "Compendium of Implementation", and on the other hand a booklet – a graphic novel, the "Europe Graphic Novel". The "Compendium" is a guide to the implementation of social inclusion, oriented towards the example of teaching and learning behaviour, for the example of the graphic novel. The aim is to create a "theoretical foundation" as transfer material, to prepare for teaching sequences from school and further education. The "Europe Graphic Novel" is a tutorial on how to develop a graphic novel, which will be created with pupils in the practical part, and encompasses the points of "Regional Stories" (stories about social inclusion from the regions) and the "European Context" (a joint parable on the topic of "Europe as an allegory of collectives and plurals").
The final "Europe Graphic Novel" as an online flip page book:
https://anyflip.com/meixs/yoem/